Unique Faux Finish Paint Application
Faux Finishing Expert In Ann Arbor, Michigan
When you want to add a specific or old world finish  to your home or commercial space, you should consider a painted faux finish. Lang's Painting has experience with decorative painting using techniques like rag rolling and sponging .
Have a vision but can't find the perfect wallpaper?
Faux finishes are a great alternative to wallpaper. Faux finishes allow your creativity to shine and you aren't limited to available wallpaper patterns or styles. Another benefit? You won't have unsightly seems like some wallpaper create. And if you have a limited budget, this painting technique can mimic an expensive material like marble for a fraction of the cost.
Another benefit of a faux finish compared to wallpaper is that when you want to change the style, you simply paint over it – no painful wallpaper removal is required! 
We offer a custom design service to create a unique look for your style and taste.
Our most popular faux finish styles are: 


Color Washing – we layer semi-transparent colors to achieve an overall design that's unique. 
Crackle and Aging Techniques – add character to your space with faux aging and crackle techniques. Our painters can give your paint or wallpaper a gently aged patina, or give your color delicate cracks that suggest years of wear. This technique will instantly create a comfortable timeworn appearance to your space.
Ragging and Sponging – We can give you can give three-dimensional depth to your flat walls with these faux painting techniques. We put layer upon layer of rich color or glaze on your surfaces, bringing out their full "WOW" potential, and adding the complex artistry of texture to your surroundings.
We also offer marbleizing, Venetian plaster, strie and wooden graining.
To achieve your desired look, we use a variety of paints. Combing various color and sheens can create beautiful visual effects. 
Contact Lang's Painting to discuss your particular vision.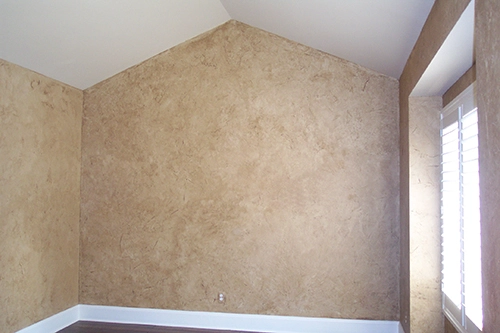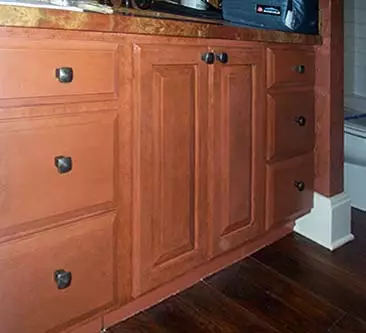 making ann arbor HOme's More beautiful since 1990
Want to transform your space with a faux finish?
We have extensive experience with faux finishes and decorative painting techniques. Give us a call to talk about your ideal pattern or style and we'll help you figure out the best way to achieve your vision!