Local, Highly Rated Painting Contractor
Water Hill's Trusted Home Interior & Exterior Painting Contractor
Painting your own home isn't exactly a weekend project. That's where Lang's Painting can help. Since 1990, we've earned a reputation as a trusted painting expert in the Water Hill's community.
Residential Interior Painter In Water Hill
Lang's Painting is the perfect choice when searching for a professional interior home painter in Water Hill. Our team of experienced professionals are ready to work with you to create the living space you've always dreamed of. 
We start by offering a free in-home estimate. so we can get to know your vision and put together a custom quote tailored to your needs. On the scheduled start date, our painters will come to your house, taking extra care to protect surfaces from paint splatters. We thoroughly prepare and repair the surfaces to be painted. 
Dedicated to Excellent Customer Service
Exterior House Painting Contractor
Lang's Painting has been serving Water Hill and the entire Ann Arbor community since 1990. Over the years we have built a reputation as a reliable & trustworthy local home painting company. We are family-owned and operated. Our goal is to provide the highest quality painting services to our customers.
There are a number of services that we offer, including interior and exterior painting, hardwood floor refinishing, deck staining, and a variety of colors and styles to choose from, so you can find the perfect look for your home. If you have any questions or need color consultation/advice, we will be happy to answer them. We will work with you to ensure your complete satisfaction.
Wallpaper Installation Experts!
There's no better way to express your unique style than with wallpaper or a wall mural. The colors, patterns and textures are endless! Whether you want to make a bold statement, liven up a space, express your personality, create luxury or go with a classic style the options are nearly endless.
Lang's Painting has extensive experience with all wallpaper materials and types and we'd be happy to help you find the perfect design to match your vision. We install a wide selection of wallpaper and wall mural designs & materials, so when you find the perfect pattern, you can trust Lang's Painting to install it exquisitely.
 We also offer custom wallpaper removal services in Water Hill, so you can rest assured that your walls will be properly prepared for your new wallpaper or mural and it will be installed correctly the first time.
If you're ready to express yourself with a unique wallpaper or wall mural, contact us and get a free quote for your wallpaper installation project.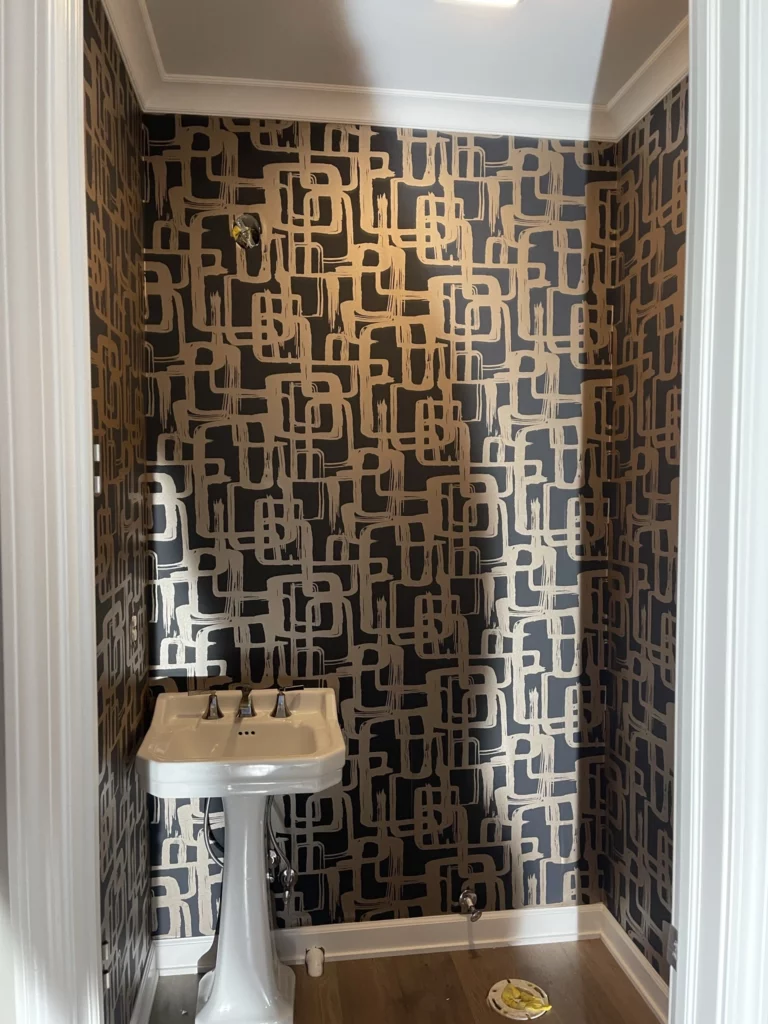 Highly Rated Hardwood Floor Refinishing Contractor
Wood Floors: Restore Beauty & Character
Lang's Painting provides hardwood floor refinishing services to help rejuvenate your floors. With our quick and efficient service, restoring your floors to their original beauty has never been easier.
Whether in your home or office, hardwood floors absorb excessive wear and tear. They pick up dirt and grime, scrapes and dings that come from living life. Over time your floors become dingy and marred.
If you need to replace, repair, or refinish raised, gouged or dented boards on your wood floors before sanding and refinishing, you can definitely rely on the expereinced team at Lang's Painting!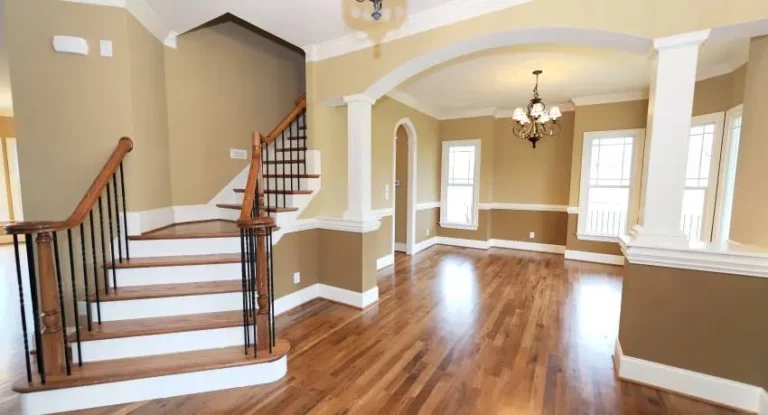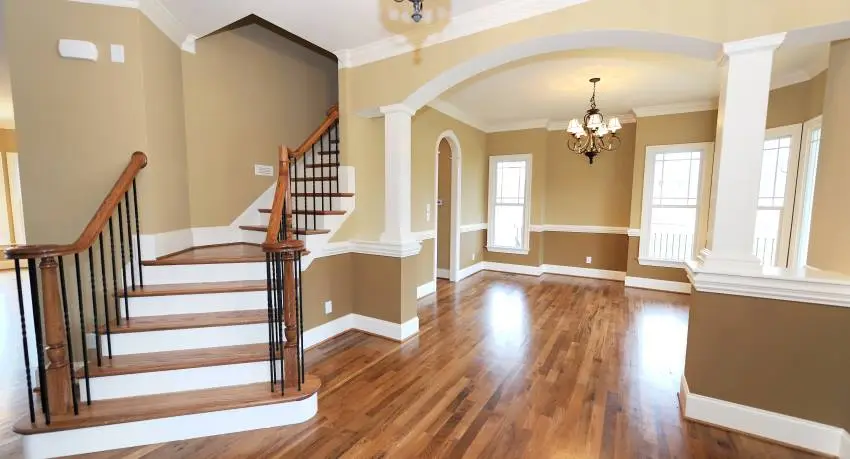 Interior Painting Specialists
To get great-looking walls, trim, doors, cabinets, and other surfaces, it's important to thoroughly and carefully do the prep work. The right preparation before painting is what gives the best results.
As Ann Arbor locals ourselves, we know that it only takes one incident of hiring a painter who doesn't properly prepare your walls, cover floors or furnishings, or tape up trim to result in an immediate mess and future re-painting hassle. 
Without taking time to properly prepare the surfaces, you'll end up with ugly, peeling paint. 
The team at Lang's Painting pride ourselves as the interior painting contractors who take the time and materials to tape baseboards, door and window casings to create a straight-line demarcation between trim and walls of different colors.
Our attention to detail is legendary. And we strive for complete customer satisfaction on every job through:
No Shortcuts
EPA Lead-Safe Certification
Licensed & Insured
Best Selection
Detail Oriented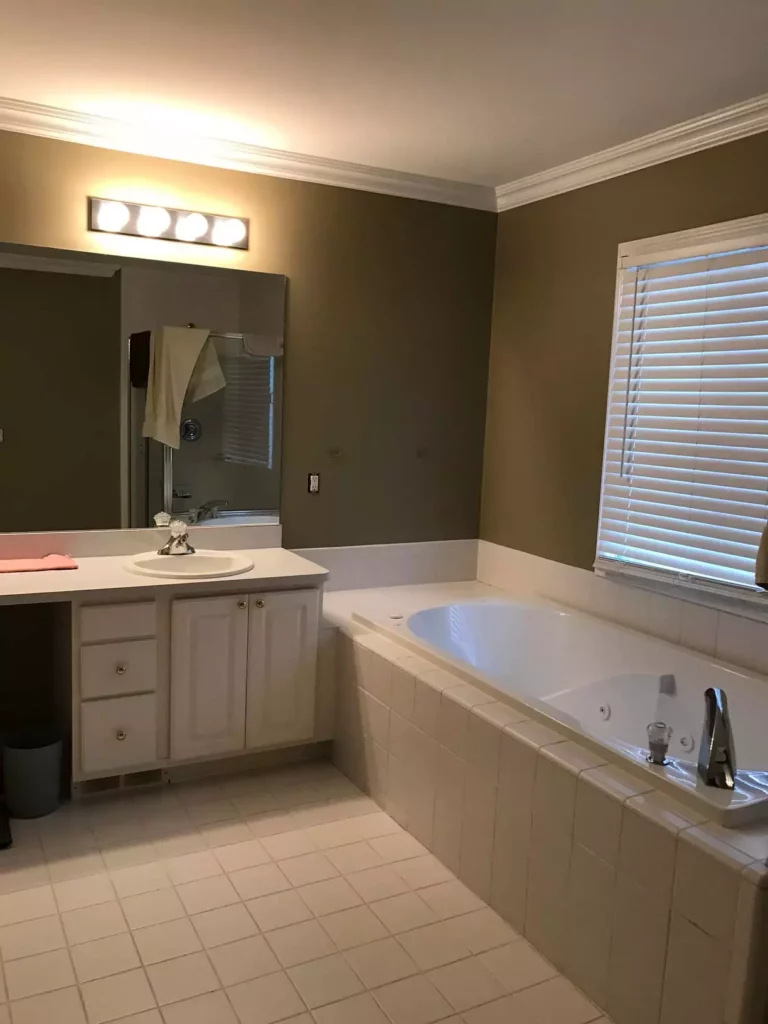 As a friendly welcome to the neighborhood, we've put together a few helpful links that might help with your home renovation or new build project:
making Water HIll beautiful
We provide quality service and workmanship. Our customers find our rates reasonable, our service timely, our staff friendly and our attention to detail superior. Contact us to discuss your wallpaper or painting project!