Exterior Painting Projects
Exterior surfaces need to be repainted every 5-10 years, depending on the quality of the previous paint job. 
Whether you are looking to freshen up an existing paint job, or you want to add a little more life to your home's exterior, painting the outside of your house or outbuildings can be a daunting task. With so many colors, finishes, and styles available, it can be difficult to know where to start. Have a look through our exterior home painting project gallery for some ideas.
We also sand, refinish and stain outdoor decks, patios and gazebos. If you need any advice on how to get started, or if you're just looking to start collecting estimates for your project, give Lang's Painting a call at 734-668-6471 and we'll be happy to discuss the many options available to you!
We are proud to call ourselves the best house painters in Ann Arbor since 1990!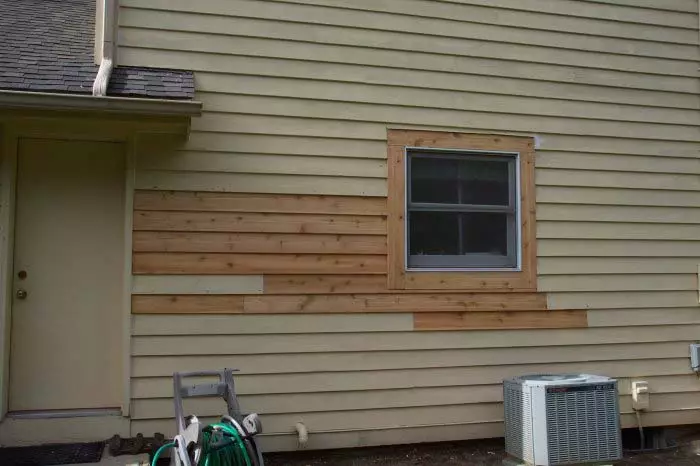 Exterior Home Painting in Ann Arbor
When it comes to exterior home painting, there are a few things you need to keep in mind. First, you want to make sure that the paint job is going to last. This means that you need to choose a high-quality paint that is meant for the outdoors. If you're not sure what a good brand is, give Lang's Painting a call and we'll help you pick out one that will provide a long-lasting finish. You also want to make sure that the surfaces are prepared thoroughly before painting begins.
Preparing the Surfaces
Proper surface preparation includes power washing and/or sanding the surfaces, and making sure that there is no chipping paint or other debris on the surface. Cracks need to be filled and rotting or damaged wood needs to be replaced.
Selecting A Color for The Exterior of Your Home
Once the surface has been prepped, painting can begin. When choosing colors for your exterior home painting project, you want to consider both the style of your home and colors that will complement your surroundings.
A lighter color for your exterior paint can help make your home look brighter and more inviting. Highly saturated colors are coming in fashion, however, bold choices have a high chance of going out of style much faster than a traditional color palette. Whatever color you choose, make sure that it is one that you are happy with because it will be the color you come home to for many years.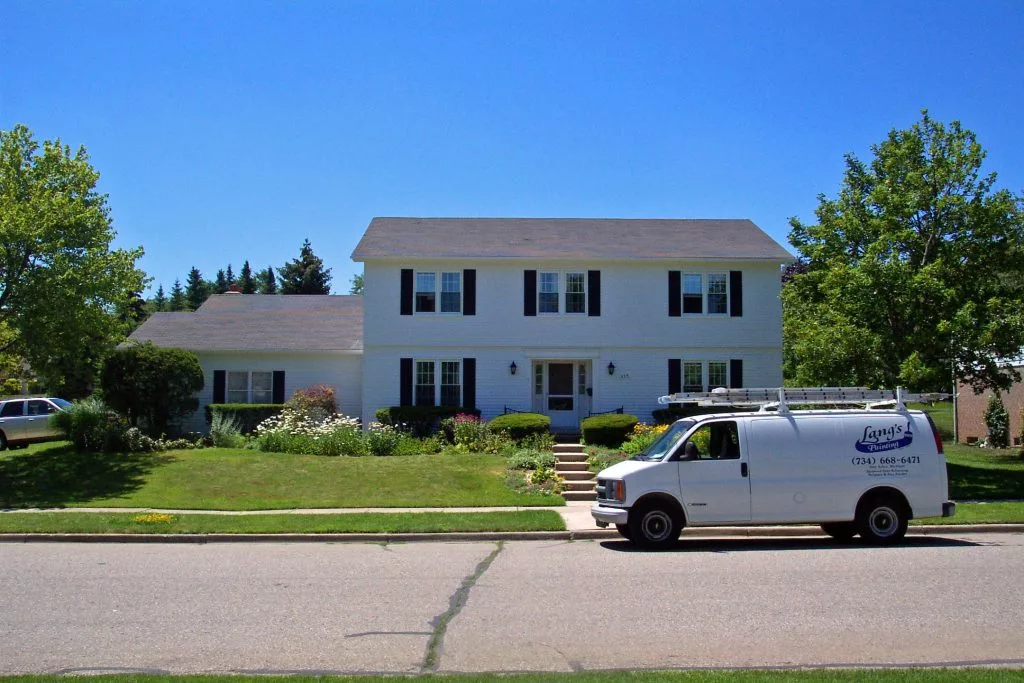 Home Styles In Ann Arbor, MI
Ann Arbor has quite a wide variety of home styles including tudor, victorian, colonial or modern.
If you have a traditional home, we recommend sticking with classic colors like white or cream. For Tudor style homes, you can play with lower contrast trim to give it a fresh look, but high contrast is always going to look great. If you have a more modern home, you can be more adventurous with your color choice.
The second thing to consider is the trim color of your home. You'll want to make sure the color you choose for your exterior paint compliments the trim color. 
Painting Exterior Doors
Painting your front door is a great opportunity to add some contrast to your home's exterior. A bright pop of color on your front door can really make your home stand out from the rest on the block. When choosing a door color, be sure to take into account the trim color and any other accent colors you plan on using. You'll also want to consider whether you want a glossy or matte finish for your doors. Glossy finishes are great for adding drama, while matte finishes tend to be more subtle.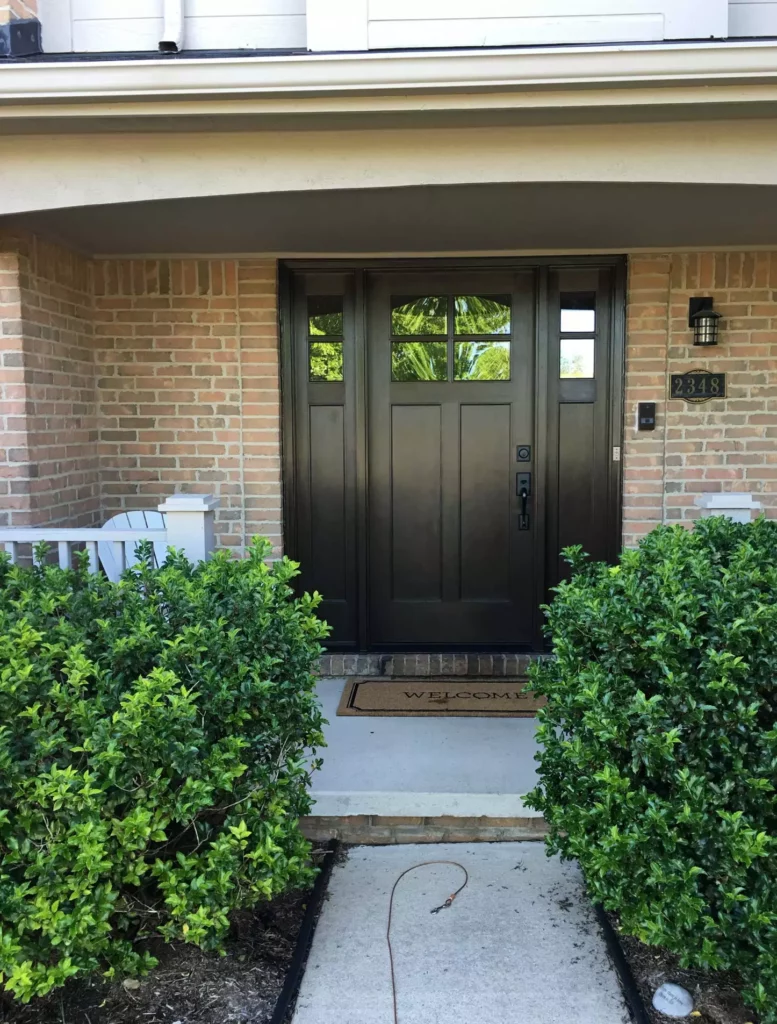 We also paint commercial buildings!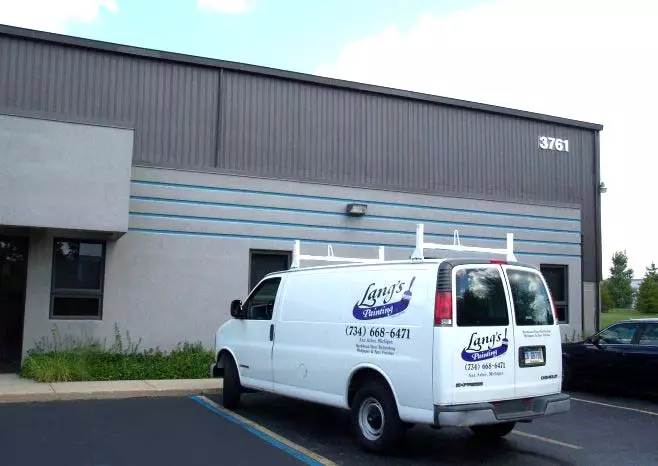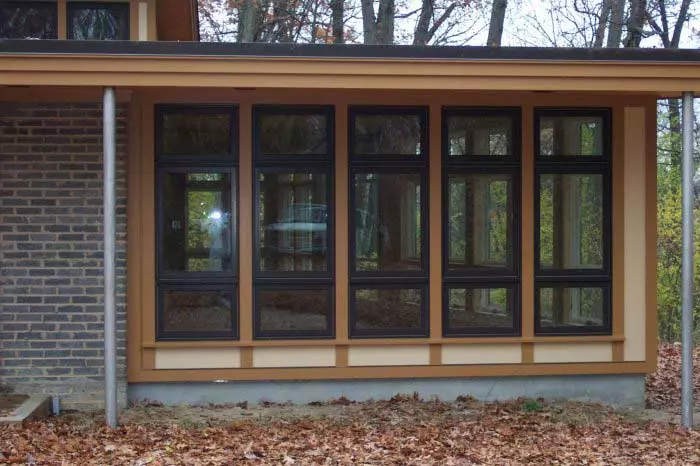 Painting Exterior Windows & Trim
When it comes to exterior painting, one of the most important details is the trim around your windows. This is because the trim is what provides contrast and definition to your home's architecture. It can also be a challenge to paint because of the locations – some may be very high – the unusual shapes and the opportunity to splatter and spill. It's important to be careful during this step and avoid getting paint on the glass, siding, patios /walkways near the home, chimneys, vents, or other external features.