We highly recommend using Bona's Hardwood Floor Cleaner. If you don't have it, use ¼ cup white vinegar and a gallon of water.
There are a few steps to cleaning floors, but the key thing is not to leave any water or cleaning solution on them. It's better to apply the solution and wipe it off quickly.
Be careful when you're waxing your floors! Fabric polishes and self-polishing acrylic waxes can make wood slippery, dull and even sticky. Stick to pure ethyl alcohol or specially-formulated hardwood floor waxes.
Never use wax on a polyurethane finish.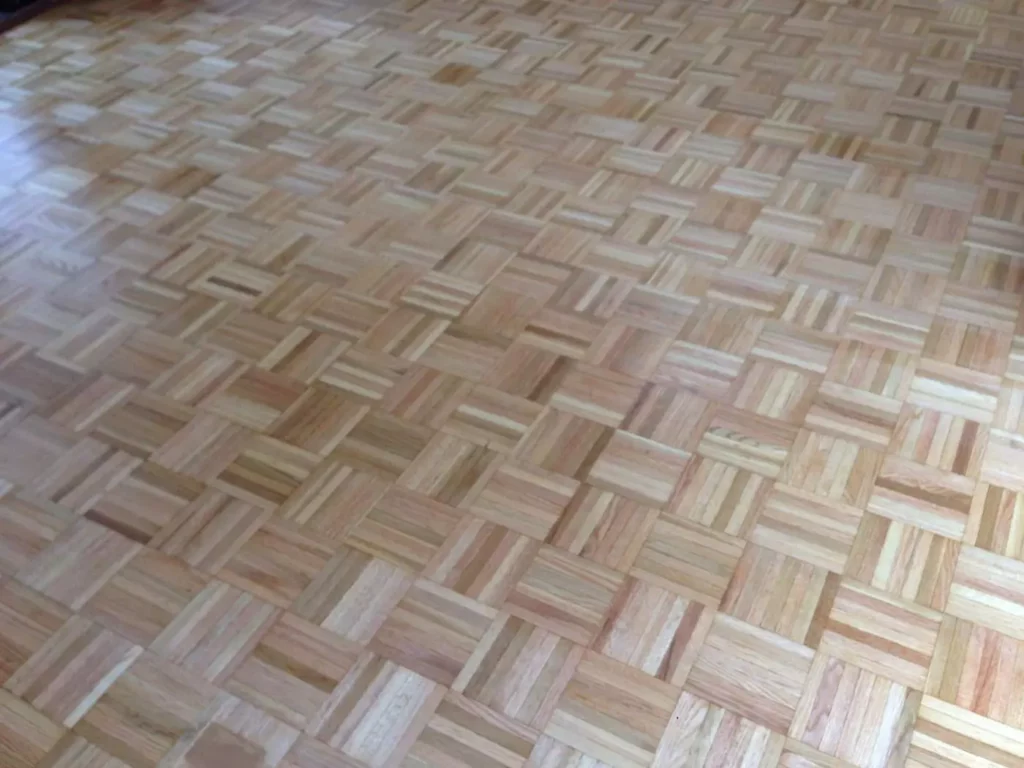 Wooden furniture often scratches other surfaces when it slides across them. A felt pad on the bottom of the furniture can help. They can be found at Lowes, ACE, or Home Depot.
Area rugs should be put down in high-traffic areas and by the front door to keep dirt from being tracked inside. Be careful not to put them in bright light, or they'll fade. Move them often, and make sure there is adequate window coverings for the sun.
Dog owners will need to keep the nails on their pet trimmed so they don't scratch furniture or people, but they can't paint the dog's nails to preserve them.
Moisture barrier pads or trivets should be used under any potted plants, even if they're in a sealed container. Condensation will build up underneath these containers and cause damage to the floor below.
When you're walking on your wood floors with cleats, sports shoes, or high heels, you can damage the surface over time. I know this from experience; a woman walking in high heels has the potential to exert 2,000 pounds of pressure per square inch. That kind of impact can really ruin the flooring.