Painting Windows, Doors & Trim
The difference between a DIY painting project and a professional painting contractor's work is the attention to detail and fine work. 
As a professional painting contractor, Lang's Painting takes extra care when it comes to painting windows, doors, and trim. We understand that these areas of your home or business can be delicate, and intricate and require a high level of expertise. A messy, sloppy job can give your whole space an unprofessional look and feel. When you choose Lang's Painting, you can trust that you'll be getting highly skilled, professional painters who have years of experience in this type of fine detail work.

We also use high-quality paints, stains, and materials. This ensures that your paint job will not only look great but will also last for many years to come both inside and outside against the Ann Arbor weather.
Don't just take our word for it – take a look below at the trim, door, and window details in some of our recent Ann Arbor area projects.
The Benefits Of Hiring A Professional Painting Contractor For Window, Door & Trim Details
Looking to upgrade your home's aesthetic appeal with a fresh coat of paint on your windows? You may think it'll be a quick task you can do yourself, but a mediocre DIY job can cost you more in the long run.
Here's where hiring a professional painter local to Ann Arbor comes in!
Not only do they have the expertise and experience to get the job done efficiently and effectively, but they also have access to the right tools and materials to ensure a high-quality, long-lasting finish.
From prep work to clean up, a professional painting contractor can handle all the details, leaving you with stunning results and peace of mind. So why settle for a subpar paint job when you can elevate your home's beauty with the help of a skilled painting professional?
A skilled and experienced painting contractor offers the following benefits:
– Quality results: Professional painting contractors have the expertise and tools to produce high-quality finishes that last. They have experience with different types of surfaces and materials, so they know how to properly prep, prime, and paint your windows, doors, and trim to achieve a flawless finish.
– Time-saving: Inexperienced painters may find the process of painting time-consuming. By hiring a professional painting contractor, you can save time and focus on other things while the job gets done efficiently and effectively.
– Cost-effective: It may seem cheaper to paint your home yourself, but hiring a professional can save you money in the long run. In addition to having access to high-quality materials at discounted prices, they can get the job done right the first time, avoiding costly mistakes.

– Safety: There is a high risk of injury when painting, especially if hazardous materials or heights are involved. Professional painting contractors have the training and equipment to handle any safety risks and ensure a safe work environment.

– Expert advice: Professional painting contractors can offer expert advice on color choices, paint types, and finishes, so you can make informed decisions that enhance the beauty and value of your home.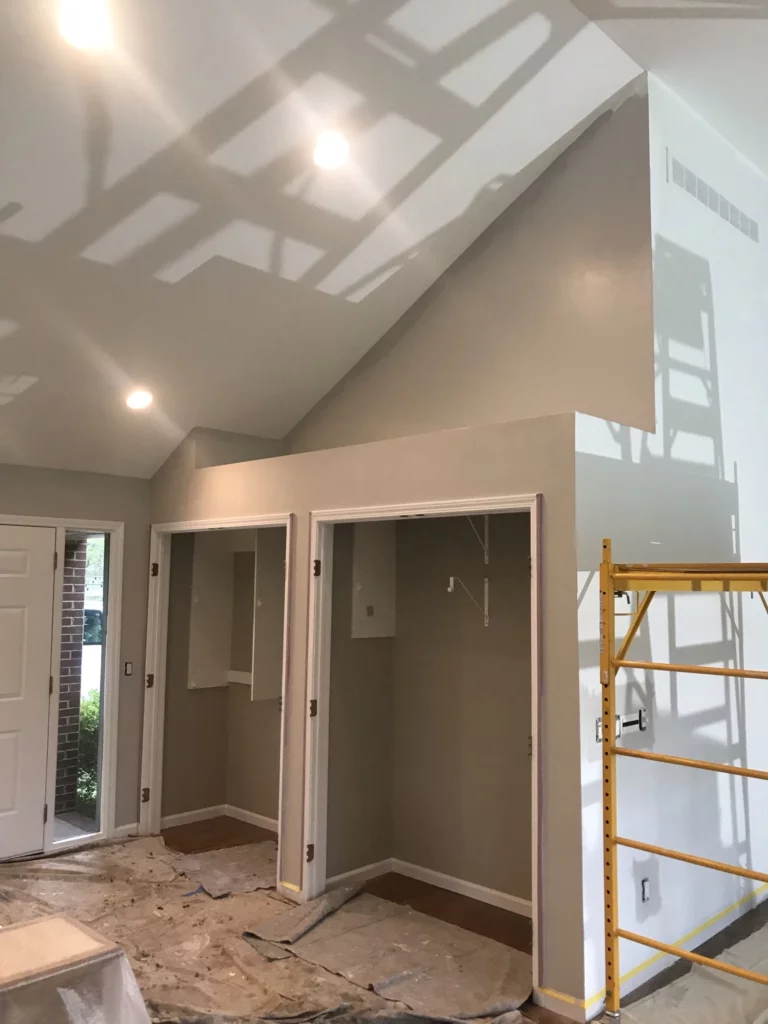 Hiring a professional painting contractor for your window, door, and trim details is an investment in your space's overall look and feel.
It's easy to identify a DIY home painting project – the molding, trim, and edges tend to be uneven, messy and full of sloppy mistakes.  By contrast, it's also easy to identify a professionally done paint job – the edges will be crisp, smooth and straight. 
A professional painting contractor provide quality results, saves you time, ensures safety,  is cost-effective, and makes the process stress-free. When painting the details of your home or office, trust the experienced painting experts at Lang's Painting to get the job done right!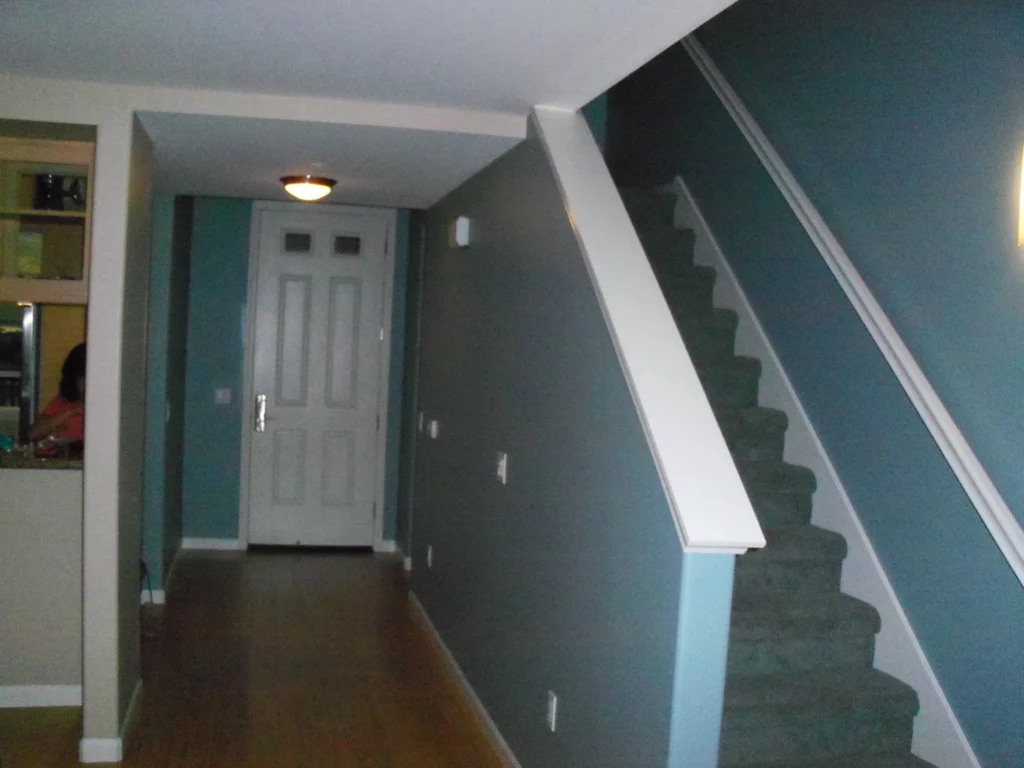 How Much Does It Cost To Hire A Professional Painter?
The cost to hire a professional painter can vary widely depending on many factors, including the job size, the type of paint being used, the condition of the surfaces being painted, and the geographic location. However, you can expect to pay between $25 and $100 per hour for the services of a professional painter. For a typical room, the cost can range from $300 to $900, including materials and labor.
However, for larger projects, such as painting a home's exterior, the cost can be several thousand dollars or more. Therefore, you should always get at least three quotes from different painters to compare prices and ensure you are getting a reasonable and competitive price.
When Hiring A Painting Contractor, What Should I Do?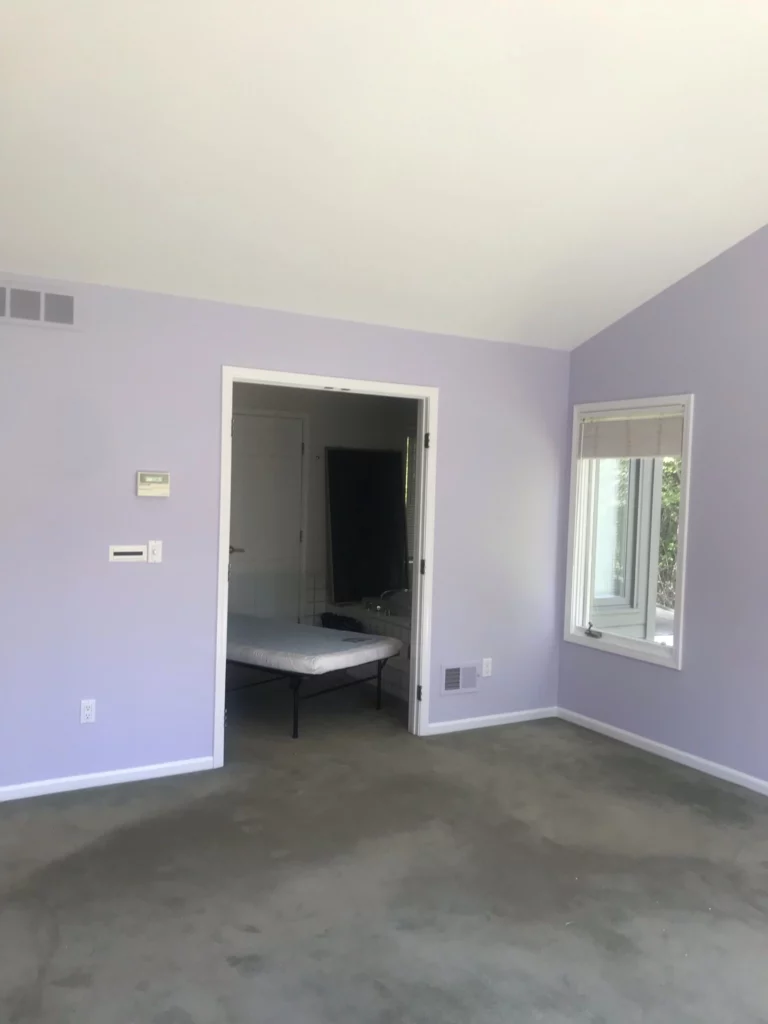 When hiring a painting contractor, there are several steps you can take to ensure that you find a reputable and professional painter who can meet your needs and provide high-quality work. The following things should be kept in mind:
– Do your research: Read reviews of local painting contractors and look for them in your area. Look at their website and social media pages to find out how they work and their reputation.
– Get referrals: Get referrals from friends, family, and neighbors who have used and liked painters. Finding a trustworthy and reliable painter can be made easier with personal recommendations.
– Check credentials: Verify the license and insurance of the painting contractor you choose. During painting, this will protect you in case of accidents or damage.
– Get quotes: Make sure you obtain detailed quotes from at least three painting contractors, which include the cost of materials, labor, and any additional fees. Choose the quote that provides the best value for your money by comparing the quotes.
– Ask for references: Follow up with references to get an idea of the painting contractor's work quality and professionalism.
– Discuss the project: Have a detailed conversation with the painting contractor about your needs and expectations. Be sure you are both on the same page before beginning work.
– Sign a contract: A contract defining the scope, timeline, and payment schedule should be signed before work begins. Neither you nor the contractor will be at risk by doing this.
By taking these steps, you can find a professional painting contractor who will provide high-quality work and meet your needs.
making ann arbor beautiful
If you're looking for a professional painting contractor that can provide quality services at an affordable price, then contact Lang's Painting today. We'll be happy to answer any questions you have about our services, and we'll give you a free estimate for your project.