Closet Painting & Trim Details
If you're looking for a high-quality closet painting contractor in the Ann Arbor area, look no further than our team at Lang's Painting! We specialize in performing top-notch trim work and painting services for both residential and commercial clients. No matter what type of closet you have, we'll be able to provide you with a flawless finish that will leave you amazed.

When it comes to closet painting, we always use the highest quality paints and materials available. We understand that closets can be tricky to paint due to their small size and often complex layout. But our years of experience have taught us how to overcome these challenges and produce stunning results every time.

In addition to our excellent painting services, we also offer professional trim work services. Our team is highly skilled in performing all types of trim work, from simple molding installation to more complex wainscoting and built-in shelving projects. We're confident that we can exceed your expectations when it comes to both the quality of our workmanship and the level of customer service we provide.

If you're ready to transform your closet into a beautiful and functional space, contact us today to schedule a free consultation. We'll be happy to answer any questions you have and provide you with a detailed estimate of our services. We look forward to working with you!
How A Painting Contractor Handles Closets & Trim Work
Painting closets and trim work may seem like small details when it comes to painting a room, but they can greatly impact the overall look and feel of your space. A professional painting contractor can handle these areas with expertise and attention to detail, ensuring that they look beautiful and enhance the aesthetic appeal of your home. Let's discuss in detail how a painting contractor handles closets and trim work.
Why Hire A Painting Contractor?
While painting closets and trim work may seem simple, it requires skill and expertise to get the job done right. A professional painting contractor has the knowledge and tools to prepare the surfaces properly, apply the paint, and ensure the finish is flawless. They also have access to high-quality paint and materials that may need to be more readily available to the average homeowner.
By hiring a painting contractor that is local to the Ann Arbor area, you can save time and money, as they will get the job done efficiently and effectively.
Inspecting And Evaluating The Surfaces:
The first step in painting closets and trim work is to inspect and evaluate the surfaces. A painting contractor will check for any damage, stains, or imperfections that must be addressed before painting. They will also assess the surface type being painted and determine the appropriate preparation and painting techniques.
Proper preparation is essential to achieving a flawless finish. A painting contractor will thoroughly clean the surfaces to be painted, sand them down to remove any imperfections, and prime them to ensure that the paint adheres properly. They will also mask off any areas that should not be painted, such as hardware or glass.
Once the surfaces are prepared, a painting contractor will apply the paint using the appropriate tools and techniques. They will use high-quality paint to ensure the finish is long-lasting and looks great. Depending on the type of surface being painted, they may use a brush, roller, or spray gun to apply the paint.
Trim work is an important aspect of painting closets and can make a big difference in the room's overall look. A painting contractor will carefully paint the trim, ensuring the lines are straight and the finish is even. They may also add decorative details, such as crown molding or baseboards, to enhance the look of the space.
After the job is complete, a painting contractor will clean up the work area and dispose of any materials and debris. They will leave your home looking better than before and ready for you to enjoy.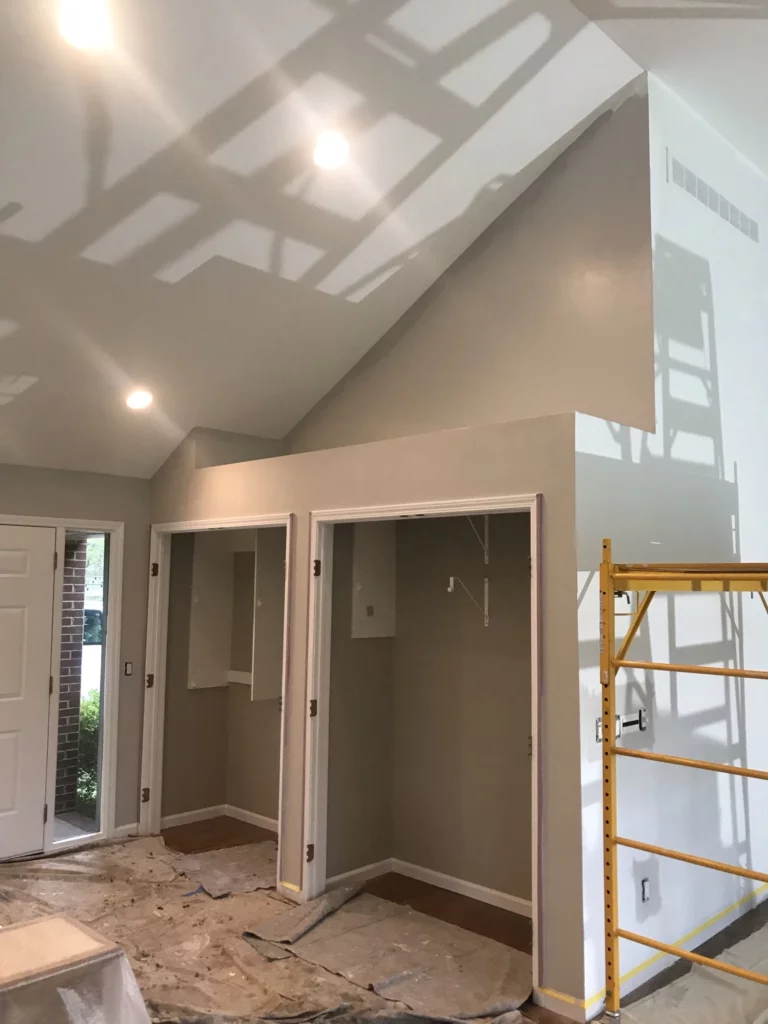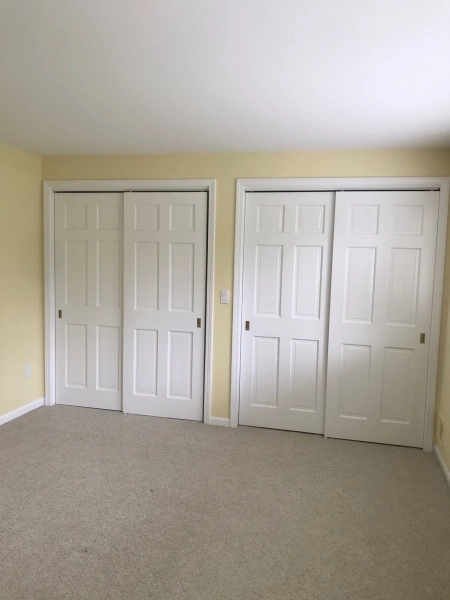 Role Of A Painting Contractor
The role of a painting contractor involves several key responsibilities:
Project assessment and planning: A painting contractor assesses the requirements of a painting project, including site visits, evaluating surfaces to be painted, estimating costs and timelines, and understanding client preferences and needs.


Surface preparation: Proper surface preparation is crucial for a successful paint job. A painting contractor is responsible for cleaning, sanding, patching, priming, and ensuring a smooth and even base for paint application.
Paint application: Using various techniques such as brushing, rolling, or spraying, a painting contractor applies paint to surfaces, ensuring even coverage, proper adhesion, and the desired finish and color.
Quality control and inspection: A painting contractor maintains quality control throughout the project, inspecting painted surfaces for defects, touching up areas as needed, and ensuring work meets industry standards and client expectations.
Safety and compliance: Adhering to safety regulations and best practices, a painting contractor ensures the safety of themselves, their team, and the property, including proper handling and disposal of paint and materials and compliance with local, state, and federal regulations.
Project management: A painting contractor oversees the entire project, managing schedules, budgets, and resources, coordinating with other contractors and stakeholders, and ensuring timely project completion.
Customer service: Providing excellent customer service, a painting contractor interacts with clients, addressing their questions, concerns, and feedback, providing updates on project progress, and ensuring client satisfaction.
As a result, the role of a painting contractor is multi-faceted, involving project assessment and planning, surface preparation, paint application, quality control, safety and compliance, project management, and customer service to deliver a successful painting project.
Frequently Asked Questions
While it's possible to paint these areas yourself, hiring a professional painting contractor can save you time, money, and hassle in the long run. Professional painters have the expertise and tools to produce high-quality finishes that last.
Yes, a painting contractor can work around your schedule to ensure that the job is completed at a time that is convenient for you.
making ann arbor beautiful
We provide quality service and workmanship. Our customers find our rates reasonable, our service timely, our staff friendly and our attention to detail superior.